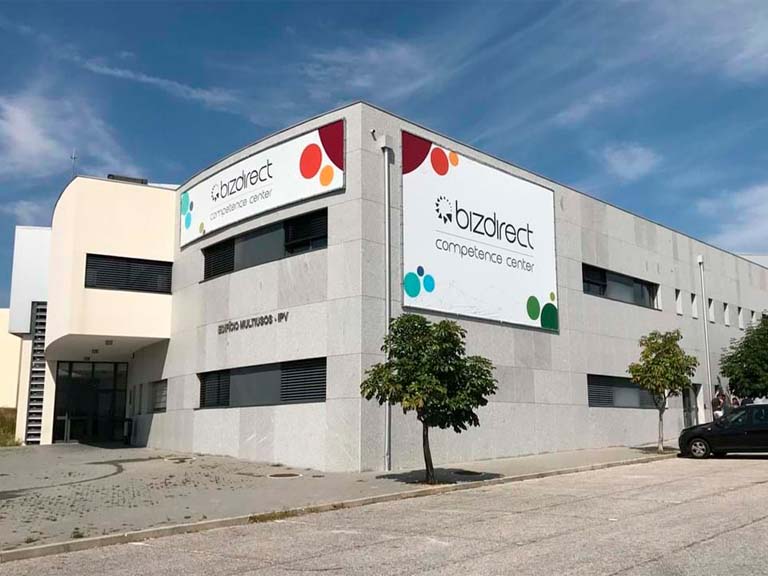 Claranet Portugal acquires Bizdirect and becomes Portugal's largest IT supplier
The deal involves 100% of Bizdirect's capital and gives continuity to Claranet's growth strategy in Portugal. The development of the Bizdirect Competence Center in Viseu and the Microsoft Dynamics services area are two of Claranet's priorities.
Claranet Portugal, the largest information technology provider in Portugal, specialising in Cloud, Security and Workplace solutions, has just completed the process of acquiring Bizdirect, based on an agreement concluded with Sonae IM, Aitec and Banco BPI – previous shareholders of the company – for the acquisition of 100% of the share capital of Digitmarket, S.A., better known as Bizdirect.
The deal is part of Claranet's growth strategy in the Portuguese market, which involves the acquisition of relevant companies to enrich the portfolio of services provided, as well as organic growth based on the offer of technological solutions with high added value. Bizdirect is the 6th acquisition made by Claranet in Portugal since 2014 and the 2nd largest.
Following the acquisition, Claranet aims to accelerate its organic growth, as it has done in recent years.
As has been its tradition, Bizdirect will be progressively integrated into Claranet, opening new opportunities for the evolution of the employees of both companies, while maintaining the levels of service and all the usual channels of communication with customer.
With this acquisition Claranet diversifies its IT services offer in the Portuguese and international market, by strengthening its bet on Bizdirect's Digital Competence Center, consolidates its position as the largest Microsoft Dynamics 365 partner and broadens its corporate customer base, to whom it proposes an even broader portfolio of strategic and technology services.
António Miguel Ferreira, Chairman of Claranet Portugal and member of the Group Executive Board for Portugal, Spain and Latin America, considers that "this acquisition positions Claranet as the largest IT supplier in Portugal and, with this, increases the responsibility and capacity of the company to develop solutions that provide increasing value to the business of its customer".
Similarly, António Miguel Ferreira argues that "the increase and diversification of the service portfolio will bring new opportunities to the customer of both companies and increased access to innovation and efficiency in the management of technology in their businesses, which Claranet's experience and scale allow us to offer. "
"It has been a long road to get here – together with our employees – and it is very gratifying to see the Claranet family growing in Portugal, with a new team that is adding even more creativity and experience in all the projects developed for our customer."
To João Mira Santiago, Bizdirect CEO, "being part of the Claranet Group in Portugal reinforces Bizdirect's commitment to our employees, customers and partners, and guarantees the expansion of our business solutions through a more complete and efficient portfolio of IT services and products. This is the result of the knowledge and experience of a large and competent team, focused on the purpose of transforming technology into business value for customers."
Adding "we believe that together we are stronger, and that this journey we are starting will help us to grow as professionals and as a team."
Founded in 1996, Claranet has evolved from a pioneering ISP (Internet Service Provider) into a leading technology services provider with global reach. Claranet are experts in modernising and running critical applications and infrastructure. We simplify the management of IT services so our customers can concentrate on what they do best. By working with us our customers gain access to a wide range of managed services, professional services, and training across Cloud, Security and Cyber Security technologies. The company has annualised revenues of €430m, over 6,500 customers, and more than 2,200 employees. Claranet is positioned in Gartner's Magic Quadrant for Data Centre Outsourcing and Hybrid Infrastructure Managed Services, Europe, introduced in 2018. This follows Claranet's inclusion as a 'Leader' in the Magic Quadrant for Managed Hybrid Cloud Hosting, Europe for five years running, 2013-2017, and in 2021 Claranet was placed in Gartnet's Magic Quadrant for Managed Workplace Services (MWS), Europe. More info: www.claranet.pt
Bizdirect was part of Sonae IM. With over 20 years' experience Bizdirect is focused on the digital transformation of its customers. With the know-how and experience in Solutions and Digital Services consulting, Bizdirect professionals are specialists in business processes digitization and solutions to manage and optimize technological infrastructures. Bizdirect developed a Competence Center in 2014 that answers to the scarcity of specialized resources in CRM Solutions and Digital Services. Working for the local and the European market, and providing capacity to develop projects. For Bizdirect the difference lies in people and their ability to do things differently. With our customer centric approach we want to deliver value for the customer and, for this reason, we analyze case by case and adapt the solutions to each different context. More info: www.bizdirect.pt