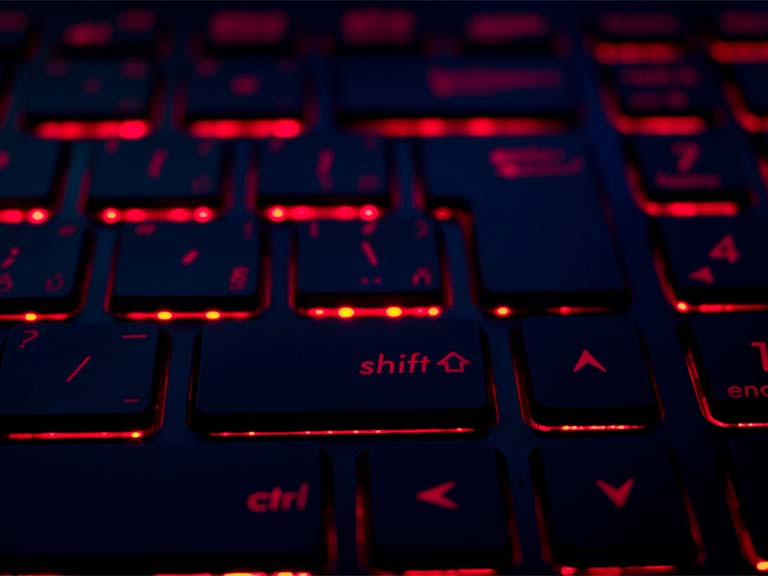 Bright Pixel, promoted by Sonae IM, joined Reckon.ai's Seed Round Funding
Portuguese Reckon raises 1.5M€ to democratize autonomous stores in Europe and Middle East
The solution will use 5G to improve efficiency and flexibility and lower latency for faster and more agile processes.
Autonomous stores are not a distant reality anymore and Reckon wants to become the leading supplier of European retailers. The Porto-based retail tech startup raised a €1.5m seed round led by Armilar Venture Partners and Portugal Ventures. Armilar is investing through its NOS 5G Fund, which was set to support startups in adopting the fifth generation of mobile communications, and launched by NOS, the largest telco company in the country. Existing investor Bright Pixel and new investors Wisenext and Dominique Locher (Business Angel from Switzerland) also participated in the round. With the new funding, Reckon is looking to establish a strong presence in Europe and the Middle East, working with well-known names in the retail industry.
Reckon is a fast-growing startup that helps retailers and other business areas to provide their customers checkout-free, 'grab and go' shopping experiences. Customers can pick what they want and leave without the need to go to a cashier or scan the products. Reckon's proprietary technology combines cloud Artificial Intelligence algorithms, which are easily and quickly scalable without the need for on-site installations, and product recognition, that automatically identifies all products using their core characteristics and sensor combination, achieving higher accuracy in recognition and fraud prevention.
Reckon solution will have in 5G an incomparable lever for the improvement of its business model, by allowing the migration of onsite processing capacity to the cloud, with benefits at the level of efficiency and flexibility of the solution, lower latency for faster and more agile processes, and a simplification in the installation process, so it can be implemented in sales systems in any location that has mobile network coverage.
"Closing this seed round allows Reckon to enter into a new growth stage. We believe that the set of investors that we gathered will help us to accelerate the business very quickly, reaching top-priority markets in our strategy, where there is a wider adoption of this type of technology. NOS is a crucial partner for our technological strategy, and we are very thrilled to be able to count on their support and know-how, especially in 5G. Definitely, it will allow us to take our solutions to another level.", explains Ana Pinto and Paulo Ribeiro, co-founders of Reckon.
Duarte Mineiro, Partner at Armilar Venture Partners, states: "Reckon seed round brought together a solid group of investors that are preparing to, alongside with the founders, respond to upcoming challenges of the company. They are both technological and commercial, guided by the demanding timings that characterize retail. Being able to have the support from NOS and its expertise in 5G will certainly be another important asset to bring this project to a safe port.".
Rui Ferreira, Portugal Ventures' Vice President refers "Portugal Ventures is investing in one of the Portuguese start-up's with the greatest potential for automated solutions and the digitalisation of online purchases in the food retail sector, anticipating and addressing retailer and consumer needs. The team has designed a solution offering a full 'grab & go' shopping and payment experience, using AI and computer vision. The company now has the means to scale its business to the global market and help reshape the future of the sector."
Bright Pixel reinforces its major participation on Reckon. For Benjamin Junior, head of investment at Bright Pixel, "Reckon is one of the good examples of Bright Pixel's portfolio, not only for being founded within our MVP programme but also for having shown the ability to recognise the opportunities in the retail industry and adapt its business to those trends. This combination made us accompany the team in this new phase and continue to support them on their journey."
For Paulo Santos, Managing Partner of WISENEXT, "partnering with Reckon is investing in the next generation of retailing, challenging the 'who, where and when' basic assumptions of retail business, through leading-edge technologies and the innovative MicroStore as a Service concept."
Dominique Locher, angel investor based in Switzerland and with extensive experience in international retail tech, believes that "vending machines are relics of analog retail that have remained unchanged for decades and have been spared by the digital revolution. Reckon.ai makes these 'analog boxes' intelligent and revolutionizes this previously untouched domain."
Jorge Graça, CTO of NOS, says "The investment in Reckon represents a historic milestone for NOS 5G Fund, the only one in Portugal set up to support technology startups making the most of the potential of the fifth generation of mobile communications. We are very excited to support Reckon.ai in developing their highly innovative solutions, which we know will benefit tremendously from the introduction of 5G.".
Reckon's mission is to automate retail using computer vision and artificial intelligence. Our proprietary technology allows to create fully automated points of sale. This solution helps retailers and other areas to create new business models, benefiting from new purchasing and logistics trends, as well as responding to the growing need by customers to have simplified and convenient shopping experiences.
About Armilar Venture Partners SGFCR, SA
Armilar Venture Partners is a leader in the management of venture capital funds in Portugal. An independent VC with a history of more than 20 years, with a record of high performance and an international presence, Armilar invests in companies where data, digitization and connectivity play a central role, focusing on projects with a strong technological base in the early-stage phases. Currently, Armilar has a total of approximately 260 million euros under management, distributed among various funds, and typically mobilized as the main investor in transactions in the seed and early-stage phases of companies in Portugal, Europe and the USA. More information at www.armilar.com.
Portugal Ventures, a venture capital firm that is part of Portuguese promotional bank Grupo Banco Português de Fomento, has more than 140 portfolio companies and €184 million under management. It invests in startups in the pre-seed, seed and series A stages offering innovative solutions and with the potential to internationalise their business in the Digital, Engineering & Industry, Life Sciences and Tourism sectors. Since 2012, Portugal Ventures has already invested €171 million in 180 new companies. To learn more, visit www.portugalventures.pt.
Bright Pixel is an investment vehicle, which was born in April 2016, which has several mechanisms through which it actively supports and invests in early-stage projects of technological nature. Among them, the 8 million euros fund, launched to invest in startups with operations centered in Portugal, stands out.
WISENEXT is an investment company, particularly focused on early-stage companies, which seeks to leverage the talent of young entrepreneurs, advising on the development of the business models they promote, promoting networking in relevant areas and financing various stages of growth of their companies.
NOS is the largest communications and entertainment group in Portugal. It offers state-of-the-art fixed and mobile solutions, television, internet, voice and data for all market segments. It is a leader in cinematographic distribution and exhibition, with the largest number of complexes and movie theaters in Portugal. NOS has 5 million mobile customers, 1.7 million television customers, 1.8 million fixed telephone customers and 1.5 million fixed broadband internet customers. More information at http://www.nos.pt/institucional