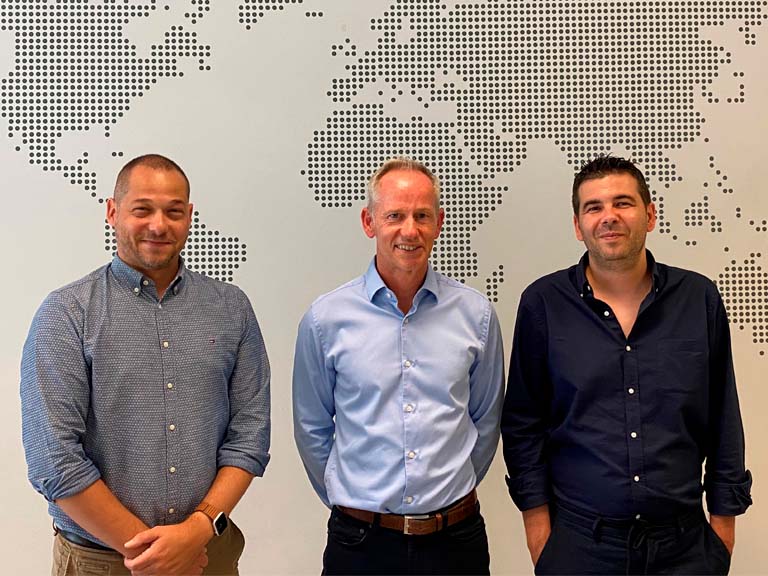 Inovretail appoints new CEO
The retail technology specialist, invested by Sonae IM, chooses Norwegian Trond Kongrød to lead its next phase of growth
Inovretail has appointed Trond Kongrød as new CEO. Trond brings more than 25 years of leadership experience at retailers and technology companies and will be focusing on accelerating the company's internationalization.
Inovretail is part of the portfolio of Sonae IM, the investment arm of Sonae and a leading retail tech investor. The company's software is used by retailers like Levi's or Adidas to bring omnichannel and digital capabilities to the stores.
With a comprehensive and in-depth knowledge of the sector specifics across Europe, Trond Kongrød joins Inovretail after six years as the SVP EMEA of StrongPoint, a company focused on e-commerce logistics, payment and shrinkage solutions for retailers. In addition to the SVP position, Trond Kongrød was responsible during the last 4 years to establish and grow StrongPoint in Spain, operating from Madrid. Prior to StrongPoint, Trond had a vast retail experience holding C-level positions in consumer electronics and grocery retailers.
Trond will join André Sousa and Hugo Lopes, the management team who has been leading the company.
Trond Kongrød, CEO of Inovretail states, "the Covid-19 impact has been huge to retailers and today we understand how extensive it will be. Brick and mortar retail did not die during the pandemic, but the consumers shifted to buy far more online. That means an omnichannel approach is now a necessity for all retail store owners. This is a great window of opportunity for Inovretail to help brick-and-mortar retailers to grow in a new and very competitive landscape. The unique software solutions, combined with a very skilled team of experts ready to develop and sell more cutting edge omnichannel solutions, supported by Sonae IM was a leadership opportunity I simply could not refuse."
"We are delighted Trond is joining our team and share his very enthusiastic vision of Inovretail's future. As a co-founder you are always looking for people that share the same passion for innovation and delivering amazing solutions for our customers. I am truly excited about what we are building and very optimistic about the future.", explains André Sousa, Chief Officer Professional Services & Co-Founder of Inovretail.
Hugo Lopes, CTO of Inovretail, states: "We are excited for what the future holds with Trond joining Inovretail, Trond's experience and strategic vision will be key to scale and meet the growth we all want to achieve. Can't wait to start this new journey and enthusiastic about the future."
"It is clear that stores will continue to play a major role in retail, but new capabilities are required to meet customers' expectations. We believe Inovretail's product is uniquely positioned to help retailers with omnichannel and digital capabilities that will become the standard in the store experience. Trond brings a track-record of retail, tech and scaling companies that will help the company accelerate its international growth", added Eduardo Piedade, CEO of Sonae IM.
Inovretail's announcement comes at a new moment of great transformation in retail, driven not only by the pace of technological disruption, but also by profound changes in consumer behavior.
In store efficiency and omnichannel will be increasingly more important for brick-and-mortar stores. Inovretail has a unique SaaS and AI solution that has been key for retailers such as Adidas and Levi's to increase customers satisfaction and in-store efficiency, and is a recognized international SaaS technology leader, backed by Sonae IM. For more information please visit https://www.inovretail.com/
About Sonae Investment Management
Sonae IM is the technology investment arm of the multinational Sonae Group. With 40 direct investments and growing, it encompasses stakes in companies on a global scale, from early to growth stages, and in strategic business areas such as cybersecurity, digital infrastructure and retail technology. For more information, visit https://sonaeim.com/