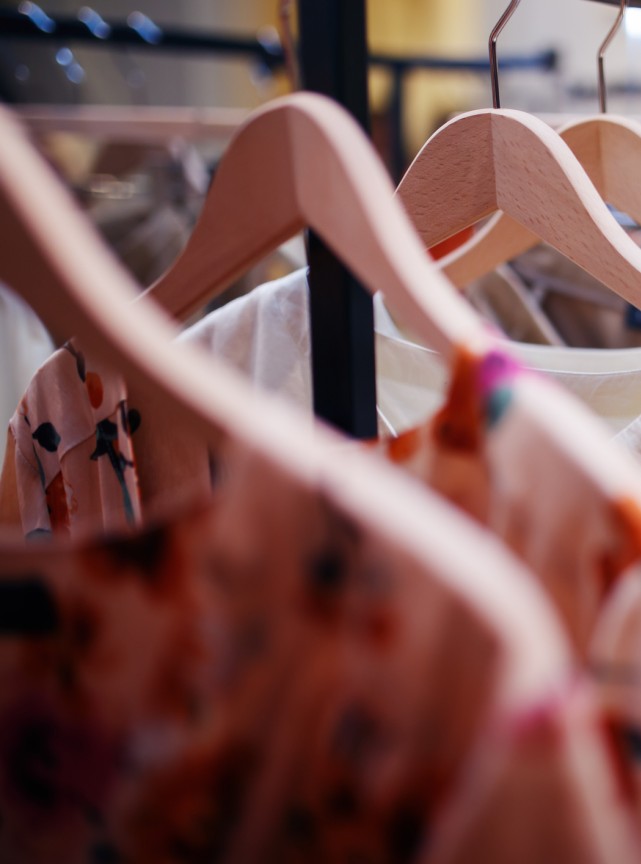 Centric Software Acquires AI-Powered, Competitive Benchmarking Solution, StyleSage
StyleSage adds price and product trend insight to the Centric Software Platform.
Centric Software®, the Product Lifecycle Management (PLM) and Planning market leader, is pleased to announce the acquisition of StyleSage™, a company offering AI-powered tools for competitive assortment benchmarking, and price and product trend insights.
Centric Software, provides market-driven innovative enterprise solutions to plan, design, develop, source and sell consumer goods such as apparel, footwear, sporting goods, furniture, home décor, cosmetics, food & beverage and luxury to achieve strategic and operational digital transformation goals.
The retail landscape has never been more multifaceted than it is now – the current economic flux and supply chain crunch coming off the heels of the pandemic have led consumers to be prudent and discerning. Comparing prices is now standard as is paying more only for a compelling product.
Retailers and brands are faced with a new reality. Not only do they need to carefully weigh options prior to bringing products to market, but they also need to fully understand the competitive landscape after product launch. They must plan, develop, source, cost and price quickly and in accordance with the market. Until now, there has not been an end-to-end solution that both provided the intelligence needed to drive pricing and style-related decisions and also move those products to execution and launch while optimizing factors impacting consumer experience such as product availability, time to market and quality.
StyleSage provides product trend data and competitive pricing intelligence to enable fashion, beauty and home retailers and brands to understand the pricing and style trends shaping their market and to visualize the product and pricing mix of their competitors.
The combination of Centric PLM®, Centric Planning, Centric Visual Boards and StyleSage enables brands and retailers to position themselves optimally vis-à-vis both the market and consumers. Brands and retailers create the best products driven by market and consumer trend data, orchestrate a competitive retail strategy and efficient product placement, and finally, price products to attain the highest possible revenue.
Jade Huang, CEO & Co-Founder of StyleSage says, "We are thrilled to join Centric Software and take StyleSage to an even bigger audience. Together with Centric PLM, Centric Planning and Centric Visual Boards, brands and retailers will have a strategic competitive advantage with the ability to make lightning-fast decisions regarding their assortment and price." The impact will be substantial, as Huang describes, "They will be able to have their finger on the pulse of the competitive landscape so they can always stay one step ahead."
The technology and innovation behind StyleSage are what set it apart, as explained by CTO & Co-Founder, Robert Figiel, "We founded StyleSage on the idea and mission that technology has the power to enable decision-making that brings together the best of both worlds – creativity and insight. StyleSage was built with the end user in mind – it's easy to use, customers love the interface, can trust the data and appreciate the advanced intelligence that the solution adds to their value chain."
"We are proud to welcome StyleSage into the Centric family," says Chris Groves, CEO of Centric Software. "StyleSage's unique product matching capabilities, with their unprecedented and best-in-class accuracy, enable both strategic and operational levels of pricing and style decision-making based on competitive intelligence."
"StyleSage is a natural fit for Centric – we share the same passion for innovation and dedication to customers. Centric Planning, Centric PLM, Centric Visual Boards and StyleSage will be invaluable assets to fashion, luxury, outdoor, home, beauty and other consumer goods companies, offering unparalleled intelligence and execution capabilities for maximum revenue attainment."
StyleSage is an AI-powered analytics and automation company that enables e-commerce brands to improve profitability and increase their speed to market. Our central thesis is to automate decisions, analyses, and workflows and processes. Our key lines of product include competitive intelligence analytics platform and image-based, "Amazon-like" product matching. StyleSage has global clients that collectively represent over $100 billion of business in the apparel and footwear market, including great brands like Zalando, Lululemon, and Neiman Marcus. Learn more at https://stylesage.co
From its headquarters in Silicon Valley, Centric Software provides a product concept to launch platform for consumer goods such as fashion, retail, footwear, luxury, outdoor, consumer electronics, cosmetics & personal care and food & beverage. Centric Software's flagship Product Lifecycle Management (PLM) platform, Centric PLM, delivers enterprise-class merchandise planning, product development, sourcing, quality and product portfolio optimization innovations specifically for fast-moving consumer industries.
Centric Software is a subsidiary of Dassault Systèmes (Euronext Paris: #13065, DSY.PA), the world leader in 3D design software, 3D digital mock-up and PLM solutions.