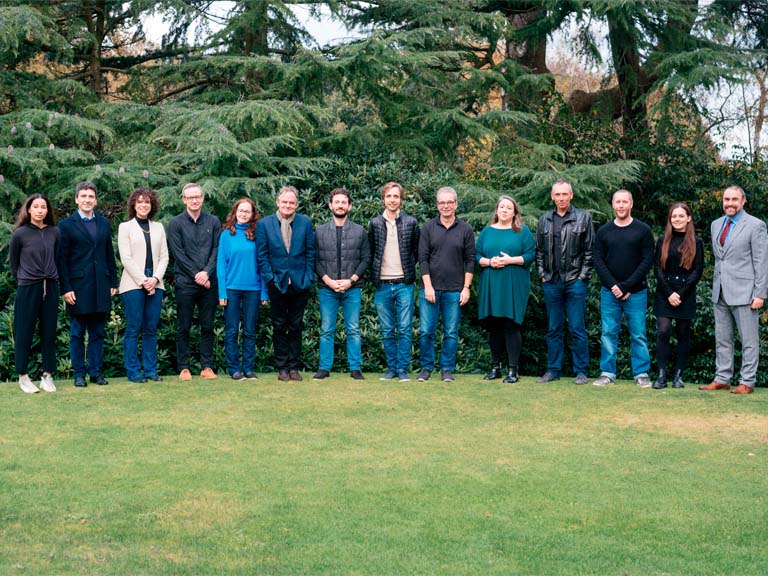 Customer data and marketing platform Ometria raises $40M to automate CRM growth for retailers
Customer data and marketing platform, Ometria, announces today that it has completed a $40M Series C round, led by InfraVia Growth, with participation from existing investors Octopus Ventures, Sonae IM, Summit Action, Adjuvo, Columbia Lake Partners as well as many early investors, including Chairman Lance Batchelor. This brings its total funding to over $75M.
The funding will be used to triple the size of the company's product and engineering team in order to further accelerate the development of the Ometria solution, and of the platform's AI-based optimisation layer: the Ometria Co-Marketer™. As brands strive to succeed in the current retail climate, offering seamless customer experiences is a core driver of differentiation and growth. With consumers gaining more control about what personal data they share and with whom, it's never been more important for retailers to give their customers experiences worth sharing their data for. Ometria's Co-Marketer functionality draws on proprietary data science to automatically create and optimise personalised marketing experiences across email, mobile, on-site, social, direct mail and more.
Across North America and EMEA, Ometria has been steadily acquiring a roster of established retail brands as customers; including Steve Madden, Aden + Anais, Pepe Jeans, MADE.com, Notonthehighstreet.com, Hotel Chocolat, Feelunique, and hundreds more; proving itself the go-to provider for brands seeking to turn data into amazing customer experiences.
The raise comes hot on the heels of Ometria welcoming a raft of established industry figures to its senior management team. Key hires include Chief Technology Officer Markus Plattner (former CTO of Sizmek by Amazon), Chief Revenue Officer Paul Barnes (former MD of App Annie) and Chief Marketing Officer Michelle Schroeder (formerly of Simon Data and Tinyclues). In the past twelve months, Ometria has nearly doubled its team to over 120.
"Retail marketers have been promised personalisation by almost every marketing technology vendor and yet our inboxes, as consumers, rarely reflect that promise," says Ometria CEO and Founder, Ivan Mazour.
"The cause of this customer experience gap lies in their tech stack: namely a chasm between where customer data sits and where marketers create and send marketing messages. The Ometria platform is built to close this gap: it gives marketers the customer data they need, and the means of directly turning this data into the amazing marketing experiences we know they strive to create. What's more, Ometria removes the burden of manually managing and optimising these experiences through the Co-Marketer – our proprietary AI algorithms trained on over 20 billion retail touchpoints to drive CRM revenue."
Guillaume Santamaria, Partner at InfraVia Capital Partners comments, "Successful commerce now hinges completely on the ability for brands to differentiate through building superior customer experiences, and Ometria provides the solution for achieving this.
"There are hundreds of solutions that claim to help build cross-channel experiences; but Ometria stood out to us because it actually delivers on this commitment in innovative ways. We are thrilled to invest in a company that has the leadership, the vision, and the resonance with the retail sector."
Eduardo Piedade, CEO at Sonae IM, added "Personalization and consistency across multiple channels is key for retailers, but often hard to deliver. Ometria's platform allows retailers to have a single view of each client, and to easily orchestrate personalized and meaningful marketing messages. We first invested in the company in 2017 and are thrilled to continue to support the growth."
Ometria is a customer data and marketing platform that helps retailers increase customer loyalty and CRM revenue by sending personalized marketing messages throughout the customer journey. We are trusted by the fastest-growing retail brands in the world such as MADE.com, Hotel Chocolat, Pepe Jeans and Feelunique. www.ometria.com
About InfraVia Capital Partners
InfraVia is a leading independent private equity firm, specialized in infrastructure and technology investments. InfraVia supports entrepreneurs and industrial players in their growth and digital strategy, accelerating their transformation to sizeable platforms. Since 2008, InfraVia has raised EUR 7.2 billion of capital and invested in 40+ companies across 13 European countries. In 2020, InfraVia launched a new investment strategy dedicated to European B2B high-growth tech companies. The team, composed of 8 experienced professionals, plans to make single investments of €10 million to €50 million to help some of the best European entrepreneurs realise their ambitions and bridge the funding gap between Venture Capital and Buy-Out stages. In 2021, InfraVia Growth has participated in the funding rounds for Jobandtalent, Sightcall, Paysend, Botify and Foodles. www.infraviacapital.com