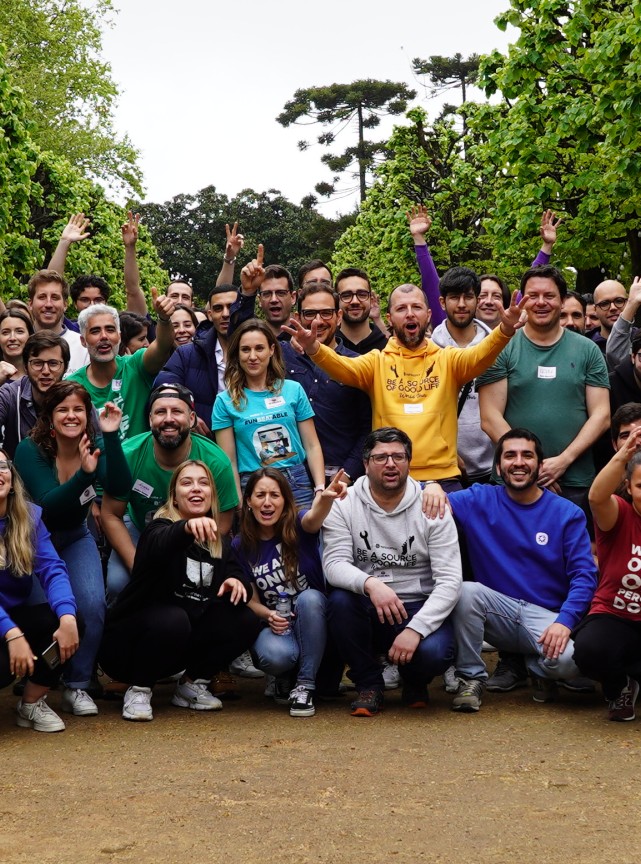 Infraspeak's Intelligent Facilities and Maintenance Management Platform banks 17.5M€ Series A
The latest 7.5M€ extension from Bright Pixel brings the company's Series A funding to 17.5M€ and will allow Infraspeak to consolidate its European leadership and keep actively recruiting top talent.
Infraspeak, the leading European and South American Intelligent Maintenance Management Platform (IMMP), headquartered in Portugal, has secured a Series A extension round of 7.5M€, led by Bright Pixel (former Sonae IM), capital risk investment arm of Sonae group. The round comes eighteen months after a 10M€ funding round, and also included current investors Caixa Capital and 500 Global. In total, Infraspeak raised 17.5M€ in its Series A round.
As facilities are increasingly more complex, clients are becoming more demanding and cost-controlling, and regulations add more pressure to operational teams, it is crucial to bring intelligence and agility to a sector that still relies on outdated solutions. Infraspeak's platform provides centralised, tailored maintenance management for companies of all sizes, allowing teams to seamlessly connect their assets, IoT devices, hardware and software, and transform data into real actions, instantly. Offering more than 20 million automations, it can save the average facilities manager up to 7 hours a week in admin work.
Recently, Infraspeak also launched a unique market solution that allows for seamless collaboration between facilities managers and service providers on procurement processes and contracted maintenance work execution.
Being a source of good life
The enterprise is committed to social and environmental impact, placing sustainability at the forefront of its operations and product development. Opertec Facilities Management, for example, has recently reported saving over 500 thousand sheets of paper (the equivalent of 56 trees), 696 kg of CO2 emissions, and 5.5 million litres of water by managing their operations with Infraspeak. Several others are benefitting from the platform in their pursuit of B Corp and similar certifications.
Infraspeak is also known for creating the Intelligence for Maintenance (IFM) community, a space for networking and knowledge exchange within the facilities and maintenance management sector. By providing opportunities for professionals to connect and discuss key challenges, it is contributing to the continuous evolution of the industry and to the company's motto of being a source of good life into action.
Trusted by over 750 companies spanning across 30 countries, Infraspeak revolutionises daily operations of globally renowned clients such as Siemens, Primark, Foster + Partners, Strata, Penguin FM, Sandvik, or Marriott and Wyndham Hotels. They help manage over 180,000 buildings in healthcare, education, transportation, hospitality and many other sectors.
For Leonor de L'Hermite, Operating Partner at Bright Pixel, "from the very beginning, Infraspeak has shown an ability to leverage on opportunities within a market brimming with immense potential. We are excited to support such a strong player in the Maintenance Management solutions space, namely through an ambitious international growth plan backed by a committed and experienced team".
"We're witnessing steady growth across our company and have successfully reinforced our position as category winners. We planned to fundraise a series B by mid-2023, but the opportunity to work with Bright Pixel and postpone and enable a more structured fundraising process to mid-2024 was quite attractive. We want to propel our company forward, focusing on three key objectives that will form the foundation of our success: scaling rapidly and efficiently, establishing ourselves as the global category winners with customer-centric product and services, and nurturing a world-class team that embodies excellence everyday", explains Felipe Ávila da Costa, co-founder and CEO of Infraspeak.
Headquartered in Oporto, Portugal, and with operations in the United Kingdom, Spain, France, Brazil, Argentina, Angola and South Africa, Infraspeak's current team stands at 164 employees worldwide. Recently, key leadership hires joined Infraspeak bringing experiences from world-class brands as Symantec, Booking.com, Meta, Trustpilot and Goldman Sachs among others.
This funding will allow the company to keep building the team to fuel its global expansion and keep actively recruiting top talent that is aligned with the company's vision. The next steps in their expansion strategy will see Infraspeak reinforce its position as a leader in Europe by developing its operations in France and Denmark and pacing up growth in LatAm.
Infraspeak is an intelligent maintenance and facilities management platform used every day by over 750 companies in more than 30 countries. It's a flexible, fully integrated, and intelligent platform that collects, processes and analyses maintenance data to improve planning and decision making while helping operational teams execute on time within budget.
About Bright Pixel Capital
Bright Pixel Capital, formerly known as Sonae IM, is the technology investment arm of the multinational group Sonae. With special focus on cybersecurity, digital infrastructure, and retail technologies, it has a portfolio of more than 50 companies, from early to growth stages. Bright Pixel Capital acts as a partner that brings specialized know-how, global footprint, and a wealth of experience in helping companies from early stage to IPO. Find out more at brpx.com.