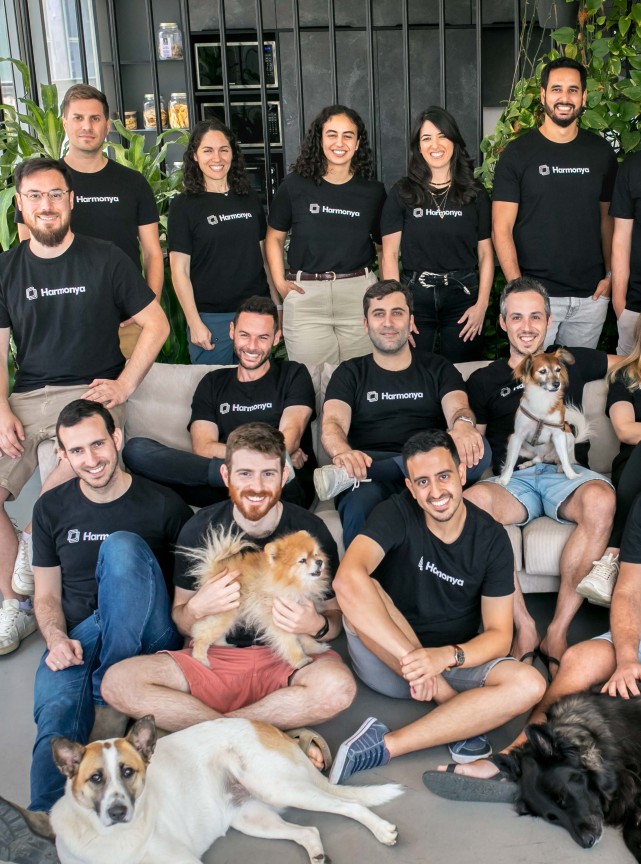 Harmonya Raises $20M Series A to Transform CPG and Retail with AI-Powered Product Data
The platform allows companies to spot and react to current consumer trends, by providing AI-generated product attributes from titles, descriptions, ingredients, reviews, and more.
Harmonya, a software company transforming CPG and retail with AI-powered product data, announced today their $20M Series A, bringing their total funding to $25M. The round was led by Bright Pixel Capital with the participation of existing investor Team8, as well as Arc Investors, J Ventures, Silicon Road Ventures, Allen & Company, LiveRamp Ventures, and Susa Ventures. The funds will be used to further develop Harmonya's proprietary generative AI technology, enhance its suite of tools, and scale its go-to-market operations.
The current product data infrastructure used by major retailers and consumer packaged goods companies relies on outdated, static data models that lack a granular understanding of individual products. "When a new consumer trend emerges, like Sustainability or Wellness, CPGs and retailers need to go over all of their existing products after the fact and manually add attributes to each," said Cem Kent, CEO and Co-Founder of Harmonya. "This limits their ability to quickly identify and respond to emerging consumer preferences, power accurate demand forecasting, and create tailored shopping experiences."
Harmonya offers an AI-powered product data enrichment, categorization, and insights platform for retailers and brands. The solution harnesses the power of cutting-edge generative AI and large language models to dynamically surface product attributes from a wide range of sources. Harmonya's platform helps its users identify consumer drivers of market performance, uncover category insights, optimize assortment and merchandising, guide innovation, and automate the process of product coding.
"The CPG and retail industries are vast and ever-changing, presenting countless opportunities for innovation–especially in the area of product data, where current approaches and technology don't meet the standards of modern data-driven organizations," said Francisco Nunes of Bright Pixel Capital. "Harmonya's groundbreaking platform positions the company as a key player in unlocking the untapped potential within these industries, bringing them closer to how consumers perceive and experience products."
Harmonya's customers include four of the top ten global CPGs as well as some of the largest US retailers. The company has grown its customer base significantly in the first half of the year, serving data teams in HQ as well as customer teams working directly with merchants and buyers. Harmonya's proprietary technology ingests information from millions of online product listings and creates unique tags from titles, descriptions, ingredients, consumer reviews, and more, and relies on a proprietary large-language model trained on their retail-specific data repository.
"Bright Pixel Capital's deep understanding of retail and CPG technology further validates the transformative potential of the Harmonya platform," said Cem Kent. "This investment will help us further our mission to bridge the gap between legacy product data, which lacks descriptive and diagnostic power and limits what organizations can do, and the modern need for a dynamic product language to power more impactful analytics and decision-making."
"We've been looking closely at potential uses of data technologies and data infrastructure," said Yuval Shachar, Managing Partner and Executive Chairman of Team8. "It was clear to us that there's a market need for a company to disrupt the space in the retail industry and unlock tremendous value by adapting product data for the AI era. Harmonya is doing just that, and we are glad to partner with Harmonya's great team, as part of Team8's unique company-building model, to help retailers and CPGs gain a consumer-centric perspective in a modern, AI-powered fashion."
Harmonya is the all-in-one AI-powered product data enrichment, categorization, and insights platform for retailers and brands. Based in New York with an office in Tel Aviv, the company builds revolutionary technologies and tools to help its customers realize their full potential through deeper product understanding. Harmonya transforms static, commoditized product data into a dynamic resource to enrich, categorize, and draw insights from products and help Fortune 500 CPGs and retailers grow their businesses.
To learn more, please visit: www.harmonya.com.
About Bright Pixel Capital
Bright Pixel Capital, formerly known as Sonae IM, is the technology investment arm of the multinational group Sonae. With special focus on cybersecurity, infrastructure software, and retail technologies, it has a portfolio of more than 50 companies, from early to growth stages. Bright Pixel Capital acts as a partner that brings specialized know-how, global footprint, and a wealth of experience in helping companies from early stage to IPO. Find out more at brpx.com.
Team8 Group is a global Company-Building and Venture Capital group that creates and invests in companies focusing on Cybersecurity, Data & AI, Fintech, and Digital Health.
Team8's signature foundry model is designed to identify meaningful problems, create theses on potential solutions, and build innovative companies that tackle these challenges.
Team8 foundry model leverages an in-house multi-disciplinary team of more than 90 company-builders located in Tel Aviv and New York, together with dedicated communities of global C-level executives and thought leaders grouped as Team8 domain-focused villages.
Visit www.team8.vc to learn more.