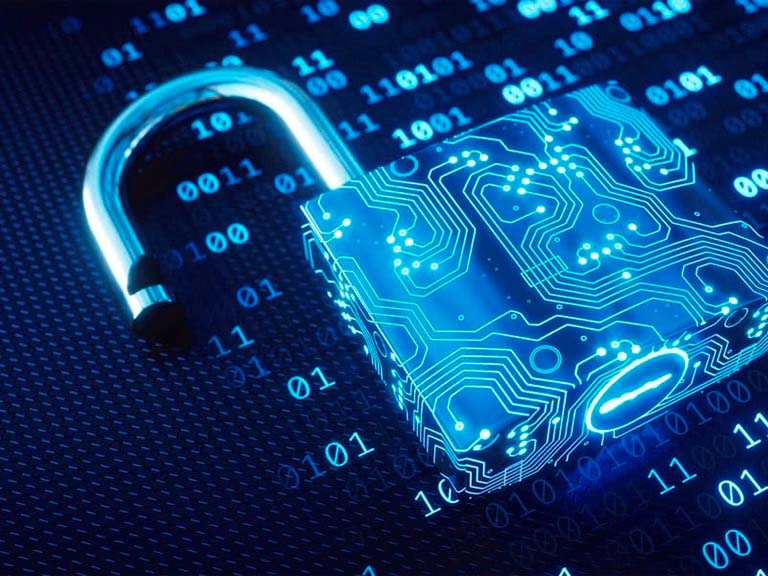 Jscrambler – a strong bet in early stage investments in cyber security
Jscrambler raises US$2.3 million in Seed Extension round led by Sonae IM
Jscrambler raises US$2.3 million in a Seed Extension round led by Sonae IM with the co-investment of Portugal Ventures
Jscrambler is the world leader in JavaScript application security and has more than 30,000 customers in more than 150 countries
Check out our full Press Release:
The Portuguese cybersecurity startup Jscrambler raises more than US$2.3 million in a Seed Extension round led by Sonae IM and co-invested by Portugal Ventures.
The investment allows the company to expand its business and develop its portfolio, and is an important step in Sonae IM's internationalization strategy.
The Web startup from Oporto works on highly innovative security products to protect Web and Mobile Applications. Its flagship product, Jscrambler, is the world leader in JavaScript Application Security and the only client-side RASP solution to make applications self-defensive and resilient to tampering and reverse-engineering.
Rui Ribeiro, Jscrambler's CEO and co-founder, explained that "this investment will accelerate European and American market expansion and help more companies to prevent and combat attacks that are growing in frequency and complexity, but are detected too late and have serious financial and reputational consequences for organizations".
"In addition, it will also ensure the continued development of our product portfolio. Jscrambler recently introduced a new webpage integrity module that enables the detection and removal of code injections, MITB attacks, DOM-tampering and data exfiltration on the client-side in real-time, and we plan to continue to focus on research and development to ensure the innovation and resiliency of its product line".
Sonae IM is focused on being a European leader in cybersecurity and has invested in the last few months in companies in the growing phase, such as Artic Wolf (USA) and Secucloud (Germany). It has also been investing in more Early Stage investments, between Pre-Seed and Series A, with the support and collaboration of Bright Pixel, Sonae's company builder studio, which incubates the cybersecurity project Probe.ly. The investment in Continuum Security (Spain) and now more recently in Jscrambler are the two most recent examples of this strategic approach.
Alexandre Santos, Sonae IM's Head of Venturing and Bright Pixel's co-founder, says that "the participation in this round represents Sonae IM's largest investment in an early stage project, showing our confidence in Jscrambler's product and team. More than a trend, digital transformation is a reality that brings with it several challenges for companies and in which user confidence is essential for a business success".
Portugal Ventures was the first investor to believe in the potential of the Promoters and their technology, investing in Jscrambler in 2014. According to Celso Guedes de Carvalho, CEO of Portugal Ventures, "the raising of this round A is the culmination of a joint work between the founders of Jscrambler and the Portugal Ventures' team focused on the international expansion of the business, which benefited from all the exposure, business development and contacts in the (very competitive) natural market of the company which is the North American. We are certain that this round will allow the company to accelerate the expansion that has already begun and will continue to allow thousands of users to protect themselves from cyber attacks. It should be noted that Jscrambler is considered the leading company in the security of Javascript Applications, which gives it a greater responsibility and opportunity to be another successful case of Portuguese startups in the world!".
Jscrambler is present in more than 150 countries, with USA representing around 50% of its invoicing, with more than 30,000 companies and individuals relying on its product to protect their online assets, including Silicon Valley giants who operate in sectors such as streaming, e-commerce and video games, as well as companies that are part of the Fortune 500 ranking in the banking and healthcare sectors.
Jscrambler is a Web startup that works on highly innovative security products to protect Web and Mobile Applications. Its flagship product, Jscrambler, is the leader in JavaScript Application Security and the only client-side RASP solution to make applications self-defensive and resilient to tampering and reverse-engineering. Recently, a new webpage integrity module was introduced that enables the detection and removal of code injections, MITB attacks, DOM-tampering and data exfiltration on the client-side in real-time. Jscrambler is used by more than 30.000 companies and individuals, across 145 countries. including Fortune 500 businesses in a number of sectors, including Finance, Broadcasting, e-Commerce and Gaming.