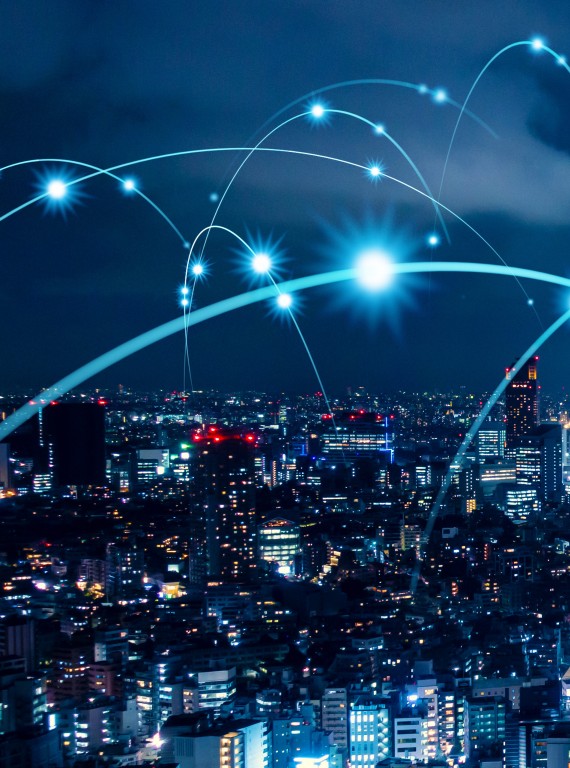 Qualcomm Acquires Cellwize to Accelerate 5G Adoption and Spur Network Infrastructure Innovation at the Edge
Qualcomm Technologies, Inc. today announced that it has acquired Cellwize Wireless Technologies Pte. Ltd., a leader in mobile network automation and management to further accelerate Qualcomm Technologies as a leader in 5G Radio Access Networks (RAN) innovation and adoption. Cellwize's 5G network deployment, automation, and management software platform capabilities further strengthens Qualcomm Technologies' 5G infrastructure solutions to fuel the digital transformation of industries, power the connected intelligent edge, and support the growth of the cloud economy.
The addition of Cellwize's leading cloud-native, multi-vendor RAN automation and management platform with Qualcomm Technologies' industry-leading 5G RAN offerings is anticipated to provide:
Leading RAN automation and management software solution which will accelerate the development of the connected intelligent edge through the deployment 5G private and public networks by reducing network deployment time and simplifying network management
Programmable solution enabling an application ecosystem (marketplace) for differentiation and customization across several vertical industries
Horizontal solution enabling a simple management of multi-vendor ecosystem for open virtualized networks
Flexible RAN architecture solution (Open RAN, virtualized RAN, and traditional RAN) and multigenerational support
"Global mobile operators and private enterprises are deploying 5G networks at an unprecedented pace across industries with the goal of connecting everyone and everything to the cloud," said Durga Malladi, senior vice president and general manager, cellular modems and infrastructure, Qualcomm Technologies, Inc. "The addition of Cellwize's best-in-class RAN automation technologies strengthens Qualcomm Technologies' ability to drive the development of the modern 5G network – accelerating Open RAN global adoption, cloud-based cellular infrastructure innovation and 5G private network deployments."
"We are excited to join Qualcomm Technologies as we are both committed to accelerate the mission to modernize Radio Access Networks and enable mobile network operators and enterprises to fully realize and monetize their digital transformation," said Ofir Zemer, former chief executive officer, Cellwize, who now is vice president, product management, Qualcomm Technologies, Inc.
"In 2019, when Bright Pixel Capital decided to invest in Cellwize, the company stood out for its quality and cutting-edge technology, and at this time 5G was still taking its first steps. Now, with the conditions created for the implementation of the necessary infrastructure and the great pressure on telecom operators to ensure this network, the solution proved to be essential. We are very pleased with this outcome and that Bright Pixel Capital has accompanied the success of Cellwize's team", says Carlos Alberto Silva, Managing Partner of Bright Pixel Capital.
Qualcomm is a leader in the advancement of 5G to power the connected intelligent edge and enable the cloud economy. Building on its broad 5G RAN portfolio, Qualcomm is at the heart of advancing the cellular ecosystem and accelerating the innovation cycle to fast track the deployment of modern 5G networks at scale.
DLA Piper acted as lead legal counsel and Fischer (FBC & Co.) acted as local counsel to Qualcomm Technologies. Evercore acted as financial advisors to Cellwize, and Goldfarb Seligman and Co. acted as legal counsel.
Qualcomm is the world's leading wireless technology innovator and the driving force behind the development, launch, and expansion of 5G. When we connected the phone to the internet, the mobile revolution was born. Today, our foundational technologies enable the mobile ecosystem and are found in every 3G, 4G and 5G smartphone. We bring the benefits of mobile to new industries, including automotive, the internet of things, and computing, and are leading the way to a world where everything and everyone can communicate and interact seamlessly.
Qualcomm Incorporated includes our licensing business, QTL, and the vast majority of our patent portfolio. Qualcomm Technologies, Inc., a subsidiary of Qualcomm Incorporated, operates, along with its subsidiaries, substantially all of our engineering, research and development functions, and substantially all of our products and services businesses, including our QCT semiconductor business.