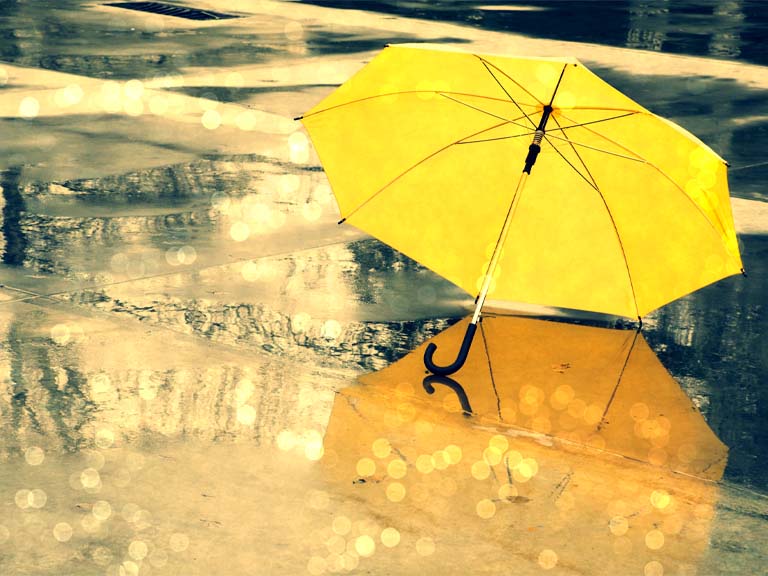 The value added of a crystal ball
Do you know what we did this summer?
When everybody was already packing to go on vacations, we managed to close our 4th investment this year in InovRetail, a retail technology company.
InovRetail is based in Porto and was founded by a team of IT consultants for retail that added another bunch of experts in areas like software development and data science.
The end result? Well, you have a complete set of data-driven solutions focused on improving the customer experience and operations in-store. They leveraged on their retail expertise to collect and analyse store data that could improve revenues and optimize operations. By data I mean anything that can be measured: sales, stocks, store temperature, products displayed, even music loudness and store humidity.
From this, they were able to bootstrap and launch another range of complementary products. The most relevant include a predictive tool to forecast baseline demand and an intelligent fitting room solution to mitigate the often frustrating experience felt in these small cabins – like the problem of asking for another size, colour or even another model.
We were particularly interested in the forecasting tool. That engine takes into account +100 internal and external variables to assess, through a machine learning process, the baseline demand, i.e. how much are you going to sell tomorrow, net of promotional and competitor activity.
That got me thinking. Can we calculate the value added of a retailer knowing future demand?
The value added of a crystal ball
By increasing the accuracy of sales forecasts, retailers can manage inventory more efficiently and better assess the ROI of its mass marketing campaigns. These two go hand in hand, as stock unsold or near expiration will be sold at discount before reaching its maturity.
Managing inventory must be a key priority for retail executives as it directly influences the bottom line. Retailers aim to optimize the stock level in order to minimize costs of having too much inventory or out-of-stocks (OOS).
On one hand, out-of-stocks (OOS) will turn into unrealized sales and unsatisfied customers. In addition, its costs will include the time spent by employees attending to customers who are looking for an OOS item and the distorted demand that will bias future forecasts. These two are much harder to account for.
On the other hand, holding too much stock will decrease inventory turnover (assuming no OOS), therefore increasing working capital investment and consequently reducing shareholders´ returns. It may also turn into lower margins as it increases wasted stocks and clearance sales, as well as, higher holding and stock management costs.
Subsequently, optimal stock decisions will be a function of ordering and holding costs, understocking vs overstocking costs, target level of service (i.e. the probability of not going out of stock), lead times and predictability, among other, such as: minimum orders per year, type of provisioning, strategic decisions, etc.
The level of stocks also reflects retailer's strategy. A higher number of SKUs held will increase inventory levels. Despite wanting to maximize sales by holding a wider product range and have it available to customers, retailers must take into account this comes with costs that negatively affect:
Profitability by having to source smaller quantities from more suppliers, thus reducing purchasing power and increasing discounts or clearance sales;
Operational costs from longer and more complex supply chains, higher ordering and holding costs along with other administrative costs;
Working Capital invested as for two similar retailers, the one holding more stock will have, at any time, more capital employed in the business.
The efficiency gained from smaller product range is shown on the successful use-cases of discounters with more limited product range of around 3,000 SKUs vs traditional retailers who often stock over 50,000 SKUs. (source)
It is also important to note that not all stocks derive directly from operations. Some stocks are purely a result of strategic decisions. For example, retailers must hold a minimum credible display to achieve the desired visual impact of the planogram, errors, damages, and management decisions or suppliers negotiation.
Regardless the case, retailers will always extract value from improving sales forecasting techniques. While larger chains holding a broad range of SKUs with more uncertain demands, will have a value added significantly higher.
For example, to a retailer with 50k SKU and 100 stores, InovRetail solution delivers 5M predictions – usually segmented in categories as there is not enough analyst manpower to follow-up on so many outputs – that substantially improve inventory managing processes and save a precious amount of time to analyst and managers. On top of this, all of this is delivered in a super friendly and actionable format to the final user.
All in all, retailers are delivered more accurate predictions, across their complete range in a format they know how to work with, thus avoiding training costs. And yes! We are very proud of their achievement and excited with what the future holds.
InovRetail supports the retailer's decision-making process, helping them to adjust their offer to customers' needs, to understand and anticipate customers' behavior, and to predict sales with a high degree of reliability in real time. InovRetail solutions are designed to be simple to use, running on multiple platforms, with the ability to be integrated into the retailer's current IT systems.
For additional information, visit www.inovretail.com
Sonae IM is Sonae's Corporate Venture Capital, focusing on investing in tech-based companies for the retail and telecommunication verticals. With a flexible investment approach, Sonae IM aims to support companies in growth stages, always as a strategic partner for their development. Currently with portfolio companies WeDo Technologies, Saphety, Bizdirect, S21SEC, Movvo and Bright Pixel (Company Builder Studio), Sonae IM is present in 13 countries and has 1,000 employees.
For additional information, visit www.sonaeim.com
Stay tuned by Subscribing to our mailing list! We will keep on discussing relevant themes about Corporate Venturing and will also dive into the entrepreneurship scene, helping young companies to grow.
Think your idea might have a good fit with Sonae IM's investment themes (Retail, Telco and Cybersecurity)? Does your VC firm need a strategic co-investor for a specific deal? Get in touch now!