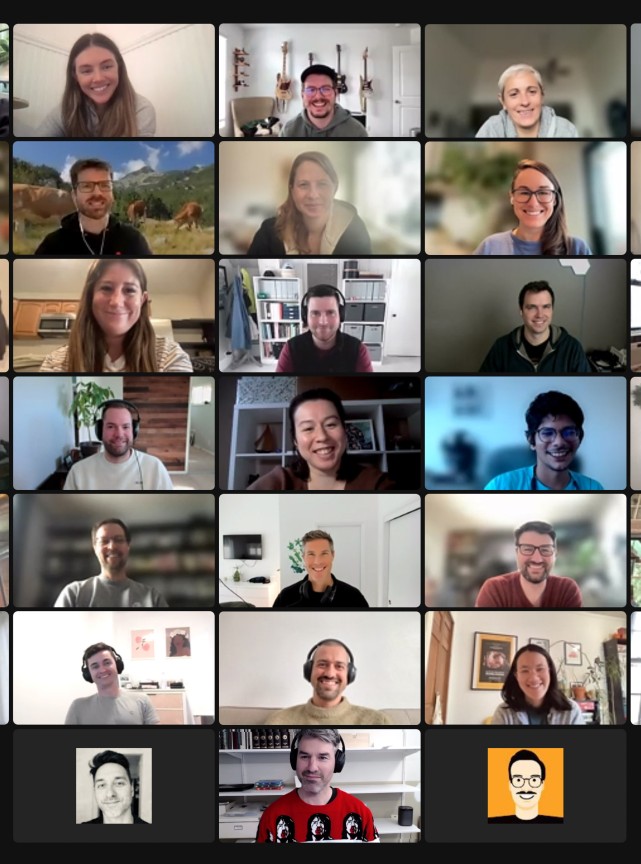 Chord Closes $15M To Expand Its Modern Commerce Infrastructure For DTC Companies & Omnichannel Brands
Strategic capital expands Chord's data capabilities, ushering in new features and customer insights.
Chord, a Platform as a Service for modern commerce, announced a $15M Series A extension today. The round was co-led by new investor Bright Pixel Capital and existing investor Eclipse, with new investors GC1 Ventures, TechNexus Venture Collaborative and Anti Fund VC joining existing investors Imaginary Ventures, Foundation Capital and White Star Capital as participants.
Chord's modern technology stack, which combines headless commerce and data infrastructure, solves a fundamental problem in commerce: access to the most sophisticated technology that doesn't require a massive and costly team to build and operate.The infrastructure integrates into a brand's system and is pre-configured and instrumented for best-in-class data collection and modeling, as well as synthesized insights.
"The next wave of brands and startups deserve powerful, enterprise-grade technology that can be managed by a small, focused team," says Bryan Mahoney, CEO & Co-Founder at Chord. "Brands need easy access to the accurate data and key features that modern commerce requires, minus the vast expense and operational pain to attain it. We're giving them the freedom and ability to work on their companies – building, growing, and perfecting them – without stressing over the technical side. We are excited about the fact we've brought together new investors like Bright Pixel Capital and GC1 with our existing partners who believe in our vision. This gives us the financial strength to grow and support more brands."
The funding will be used to expand the product's data capabilities and to support the product's availability to larger customers. One of many steps in achieving this includes the launch of their ML-powered data infrastructure, which allows brands to make critical decisions based on an understanding of how key customer metrics will change over time.
"At Bright Pixel Capital, our goal is to identify distinctive and industry-changing opportunities across industries like retail, cyber and digital infrastructure," says Miguel Bagulho, Investment Director at Bright Pixel Capital. "Chord's ability to uplift commerce brands with a unique product, backed by a top-tier management team, were the critical factors which led us to select it as our long-awaited investment in headless commerce. We're excited to be working alongside Chord as they enter their next phase as a business and continue growing for years to come."
"Since inception, Eclipse has been on a mission to invest in and build companies that transform physical industries," said Lior Susan, Founding Partner at Eclipse. "Chord's commerce-as-a-service platform makes more sophisticated, comprehensive commerce, and data infrastructure solutions available that modern commerce requires. Eclipse believes the Chord team is building the technical infrastructure that will revolutionize ecommerce and we look forward to continuing our partnership to help make their vision a reality."
Additionally, Chord has recently expanded its leadership team to include David Dewey, CTO (Former Chief Data Science Officer, Mailchimp), Susie Korb, VP of Finance (Finance, Toast; Head of Legal Entity Strat, Morgan Stanley), and Jamie Deveney, VP of Data (Former VP of Data at Imperfect Foods). Chord's current customers include Blue Bottle Coffee, Caraway, Loverboy, and Joopiter, among others.
Chord's Platform as a Service offers commerce businesses technology and data products that help enhance their businesses by giving them cutting-edge headless commerce technology and access to meaningful first-party data. Chord's unique offering of scalable headless tech software, paired with its sophisticated data management, insights, and governance tools, is made for commerce entrepreneurs by commerce entrepreneurs. Based in New York, Chord's software democratizes access for the next wave of brands and startups with best-in-class technology and data by giving them tools that don't require them to hire huge tech teams. To learn more about Chord, or how to sign up for yourself, visit https://chord.co/.
About Bright Pixel Capital
Bright Pixel Capital, formerly known as Sonae IM, is the technology investment arm of the multinational group Sonae. With special focus on cybersecurity, digital infrastructure, and retail technologies, it has a portfolio of more than 50 companies, from early to growth stages. Bright Pixel Capital acts as a partner that brings specialized know-how, global footprint, and a wealth of experience in helping companies from early stage to IPO. Find out more at brpx.com.
With over $2.7 billion in assets under management, 70-plus portfolio companies, and a team of investors with deep operating expertise in technology, manufacturing, supply chain, logistics, healthcare and consumer products, Eclipse is a leading U.S. venture capital firm. Its leadership team has the experience necessary to create and scale complex operations. Eclipse partners with exceptional companies that make physical industries more efficient, resilient, and profitable. For more information, visit www.eclipse.vc.