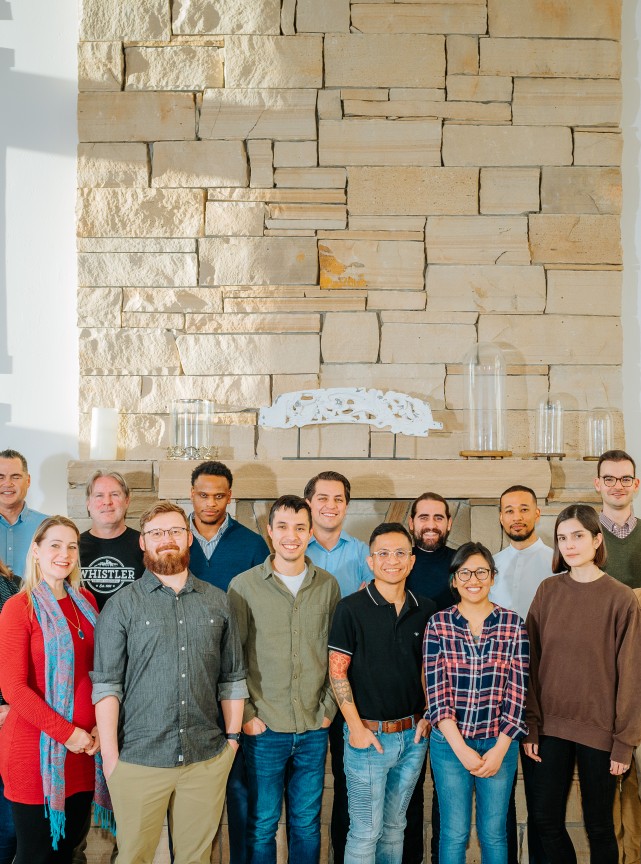 Mayan raises $5M Series A to expand ads optimization platform for Amazon sellers
SaaS platform will accelerate development of data automations and launch self-serve suite to drive seller performance.
Mayan, a fully-remote company which builds best-in-class optimization and automation technology for Amazon sellers, has raised a $5M Series A round of funding, led by Bright Pixel (former Sonae IM). This adds to the $2M of seed funding Mayan had raised just a year prior from investors including Y Combinator, Global Founders Capital, Alumni Ventures Group, ESAS Ventures, and Alarko Ventures. Mayan will use the capital to further accelerate the development of advertising automations and to launch a self-serve advertising solution. This new solution will arrive at a lower price point than their base offering that includes an expert dedicated account manager. Mayan is also releasing a free analytics and forecasting suite for Amazon sellers that seek a better understanding of their overall business performance.
Accelerating advertising automations
Mayan will use the new funding to accelerate the development of data-driven automations that help sellers optimize their advertising efforts on Amazon, tailored to their overall business goals and product economics. Mayan will also begin targeting other seller operations like inventory and working capital.
"We've heard from many of our customers that there is a gap in the solutions ecosystem for Amazon sellers," said Chris Compean, Co-founder and CEO. "One of our differentiators is that our products are built alongside successful Amazon sellers, whether they are our customers or our teammates, some of whom are current or former sellers themselves. At Mayan, we help our customers by creating data-driven automations and insights that help fuel their growth."
"Selling efficiently on Amazon remains extremely complex, requiring analyzing multiple data inputs and optimizing several dimensions, including advertising, inventory, and working capital. Mayan's founders bring deep expertise from scaling numerous Amazon sellers. The platform they created enables sellers to leverage state of the art tech to drive optimization, with proven results increasing their customer base 5 times in a year," added Manuel Queiroz, Director at Bright Pixel Capital.
Mayan drives immediate impact; in the first 3 months, customers see a 28% increase in ROAS (Return on Ad-Spend) and a 47% increase in ad-sales. Within 3 months of working with Mayan, customers typically experience their highest ad-sales month in history, all while maintaining the same budget. Overall, Mayan has helped generate over $80M in ad sales and drive over $160M of total sales through Amazon in just over two years of operations. Highlighting some of Mayan's existing product features include keyword expansion, campaign creation, competitor targeting campaigns, and inventory informed advertising efforts – all automated to help sellers get back to focusing on other key areas of their business.
"The Mayan team has deep industry, data, and automation expertise combined with an innovative and fresh take on how to empower Amazon sellers. This got us really excited to back them! I'm excited to see them continue to expand into other seller operations in the near future," remarked Aaron Epstein, a partner at Y Combinator.
There are over 6 million sellers in the Amazon ecosystem worldwide. To better serve these sellers, Amazon has quickly grown its in-platform advertising capabilities. From 2018 to 2021 ad-spend on Amazon has grown from $7 billion to $31 billion. For comparison, this is ½ the revenue that Amazon generates through AWS and already larger than YouTube's ads business. This growth and new strategy for Amazon has impacted sellers in three ways: the company is becoming a pay to play platform, with 40% of all sales preceded by an advertisement; advertising within Amazon is becoming more complex, as it continues to roll out new advertisement types; and the average cost per-click will continue to rise.
Launching self-serve product suite
Expanding on the current product suite, Mayan is also launching a self-serve ads optimization tool for Amazon sellers; in addition, they are in the development phase of an inventory optimization product that will be launched in early Q2. To make sound planning decisions for their business, Amazon sellers need to understand what is going on in their business today and accurately project the future across both their topline and bottom line, which ads and inventory greatly impact, respectively.
Mayan's product suite includes analytics, inventory, and advertising automations. Combining all of the data involved in growing an Amazon business, Mayan also makes forecasts so that sellers can have a better handle on key areas of their business.
Mayan is the premier growth automation platform for Amazon sellers. Founded by four MIT grads, Mayan uses ML-powered technology to help Amazon brands and sellers take care of the tedious and data-intensive tasks of running their business. Focused on helping sellers achieve revenue growth through advertising optimization, our technology is crafted by our expert team of engineers, data scientists, Amazon sellers, and designers. For more information, please visit https://www.mayan.co.
About Bright Pixel Capital
Bright Pixel Capital, formerly known as Sonae IM, is the technology investment arm of the multinational group Sonae. With special focus on cybersecurity, digital infrastructure, and retail technologies, it has a portfolio of more than 50 companies, from early to growth stages. Bright Pixel Capital acts as a partner that brings specialized know-how, global footprint, and a wealth of experience in helping companies from early stage to IPO. Find out more at brpx.com.