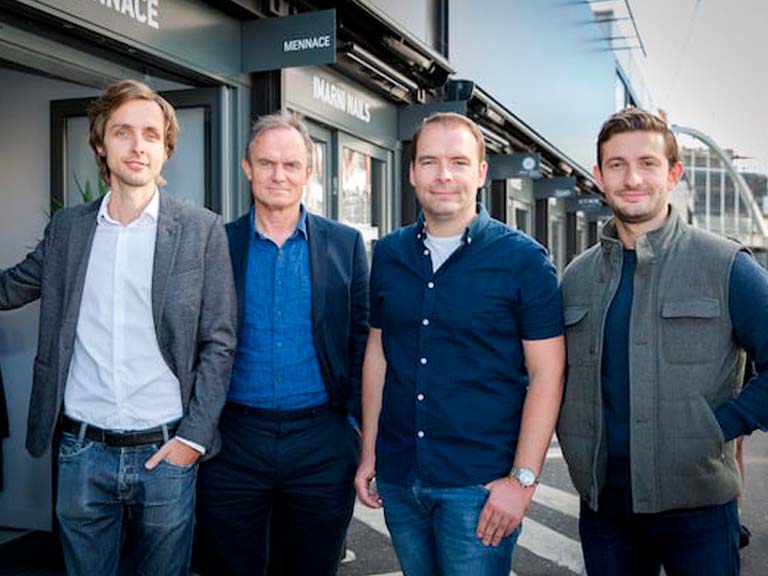 Ometria raises $21m Series B to usher in new era in retail marketing
Ometria, the customer marketing platform for retailers, today announces that it has raised $21m in Series B funding
The funding will be used to accelerate Ometria's product development, expanding the platform's specialist retail marketing capabilities and further innovating the AI-based technology being developed at Ometria Labs for the company's 200 retailer clients.
Off the back of the funding round Ometria also opens its first US-based operation in New York, establishing a team on the ground to help US retailers better communicate with their customers.
Octopus Ventures led the round, with existing investors Sonae IM, Summit Action, Samos and Adjuvo, as well as ten early angel investors, making further investments. Marieke Christmann from Octopus Ventures and Eduardo Piedade from Sonae IM both join Ometria's board.
In recent years, consumers have become increasingly frustrated at the marketing experiences retailers offer them. Lack of insight into individual customer preferences and behaviour has left retail marketers confined to traditional marketing techniques, which overload consumers with irrelevant information in order to make sales.
Ometria was founded on the realisation that consumers will no longer tolerate the torrent of communication that has no relevance to what they are interested in. Marketers need to take responsibility for the impact of every communication they send, and be empowered to ensure that every marketing experience they create for any customer is a positive one.
As the retail industry becomes more competitive, and as customer touchpoints grow in complexity, ensuring that billions of customers have truly relevant experiences will only be possible through leveraging real-time artificial intelligence. Ometria's retail-focused technology is pioneering the transition, enabling marketers to use predictive intelligence to create individually-relevant experiences for each customer.
Since its $6m Series A funding round, Ometria, which was recently named the 9th fastest-growing technology company in the UK in the Deloitte Fast 50, has expanded its client base to two hundred retailers, including Hotel Chocolat, Fred Perry, MADE.com and Notonthehighstreet.com.
The company has also built out an experienced senior leadership team, appointing Pete Crosby (formerly of Triptease) as Chief Revenue Officer, Rob Lord (formerly of CheetahMail) as VP of Professional Services and Jennifer Yorke (formerly of Bazaarvoice) as VP of Customer Success.
"We're all overloaded with information and communication, it's relentless and must be addressed. Retail marketing has contributed heavily to this, with most marketing experiences being ones we simply don't enjoy. I'm proud that Ometria solves this ever increasing problem for hundreds of retailers, and hundreds of millions of customers. I'm incredibly excited that Octopus Ventures has partnered with us to help even more retailers make sure that their customers have marketing experiences they truly love." says Ometria's CEO and Founder Ivan Mazour.
Marieke Christmann, Investor, Octopus Ventures, says, "We are very excited to have led Ometria's Series B – a great example of how we invest in truly pioneering entrepreneurs that are creating innovative solutions through tech. Ometria will use this investment to revolutionise the retail marketing industry with its AI capabilities. We want to see entrepreneurs put their customers at the heart of the business and that is precisely what the team is doing.
Ometria has built a genuinely thrilling piece of technology delivering a highly tailored product to create an even more precise, personalised offering to its customers.
Octopus Ventures looks forward to being part of the innovative team behind Ometria and we are excited to work with them as they expand on their international capabilities into the US."
Eduardo Piedade, Sonae IM's CEO, added, "We are thrilled to continue to support Ometria in this new phase of growth. We know from experience how important it is to provide a personalised marketing experience and Ometria's solution plays a key role in solving this problem for retailers".
Jennifer Roebuck, CMO at Ometria client Feelunique, says, "At Feelunique we focus on insight and relevance-driven marketing communications. To execute on that strategy at scale, we needed a consumer data and CRM platform that could give us the insights and autonomy to execute effectively and efficiently. We want our customers to discover amazing new products, but we also want to make sure that they do that through marketing experiences they enjoy. This is exactly what Ometria has helped us achieve."
Ometria is a customer marketing platform that lets retailers send personalised, relevant marketing messages throughout the customer journey. It combines the advanced customer intelligence of a CDP with a retail-specific cross-channel marketing platform, replacing and upgrading an ESP. Built specifically for retailers, Ometria's platform collects and aggregates data from all customer touch points in real-time, and uses machine learning to profile and send the most effective marketing messages to each individual across all channels. Ometria is trusted by the fastest growing retail brands in the world such as Whistles, MADE.com, Hotel Chocolat and Feelunique.
Octopus Ventures helps pioneers change the world. The pioneers we back dare to reimagine the future of health, money and industry. With £1.2 billion under management, Octopus Ventures is one of the largest VCs in Europe. Our typical investment is from £1 million for Seed to £5 million for Series A and we can follow our investment from a few hundred thousand right up to £25 million. Our team is based in London and New York with Venture Partners in San Francisco, Singapore and China. The companies we back become a part of this network, with access to a formidable resource of experience and expertise. Octopus Ventures have backed the founding teams of nearly 100 companies including Zoopla, Secret Escapes, Elvie, Depop, Sofar Sounds and Cazoo. Some of our portfolio companies have gone on to join forces with the world's largest businesses including Google, Amazon, Microsoft and Twitter.
Our investment team is focused on the three areas we believe have the most potential to change the world for the better:
Future of Health – Helping the pioneers who are improving lives through digital health, tackling 'taboo' issues and creating essential software to power health systems.
Future of Money – Backing the companies that will transform the way we exchange and allocate resources as a society.
Future of Industry – Focusing on the tools and technologies that will power the next industrial revolution. These include human computer interaction, edge computing, robotics and synthetic biology.
Octopus Ventures is part of Octopus Group
Octopus is a group of innovative, entrepreneurial businesses investing in the people, ideas and industries that will help to change the world. We are experts in financial services and energy, transforming these markets by offering our customers access to smart and simple solutions that do what we say they will. Today we manage more than £8.6 billion on behalf of retail and institutional investors. Octopus Energy, Octopus Investments, Octopus Renewables, Octopus Real Estate, Octopus Ventures and Octopus Wealth are all part of Octopus Group. Visit octopusgroup.com.
Sonae IM is the technology investment arm of Sonae Group (www.sonae.pt/en/), a multinational exceeding 6 billion Euros in revenues with core activities in retail and telecommunications. Sonae IM invests in retail and telecommunications technology companies, as well as in cybersecurity. Sonae IM has 32 direct investments, encompassing stakes in companies from early stage to growth stage and stakes in 20 companies through Armilar Venture Partners.