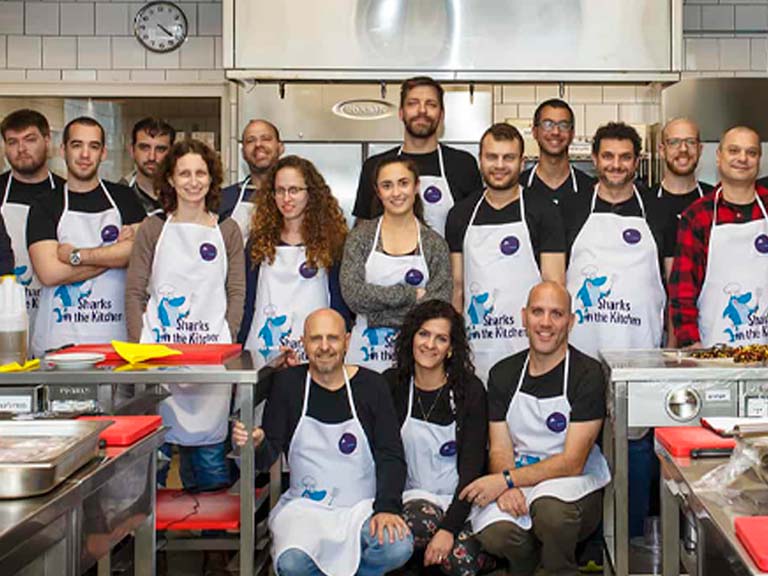 Sonae closes investment in Sixgill, leading provider in deep and dark web cyber threat intelligence
Funds to fuel major expansion of solutions that enable enterprises to keep their finances, networks, and reputations safe from cyberthreats that lurk on the deep and dark web
Sixgill, a leading cyber threat intelligence company, announced today that it raised $15M in a secondfunding round. The new capital will be used to significantly scale global operations and strengthen core products in support of its growing portfolio. The round was led by Sonae IM and REV Venture Partners with participation by Our Crowd. Previous investors Elron and Terra Venture Partners also participated in the round.
"Sixgill uses advanced automation and artificial intelligence technologies to provide accurate, contextual intelligence to customers. The solution integrates seamlessly into the platforms that security teams use to orchestrate, automate, and manage security events," said Sharon Wagner, CEO of Sixgill. "The market has made it clear that Sixgill has built a powerful real-time engine for more effective handling of the rapidly expanding threat landscape; this investment will position us for significant growth and expansion in 2020."
The funding will be used to increase Sixgill's presence in North America, EMEA and APAC by expanding its growing customer base of large organizations, law enforcement, government agencies and MSSPs. In addition, the company will strengthen its unique Automated, Actionable Intelligence (A2I) solution, as well as offerings such as its patent-pending Dynamic CVE Rating.
"Sixgill's industry leading solution uncovers and delivers valuable intelligence that organizations otherwise don't have the tools or resources to uncover," said Carlos Alberto Silva, Executive Director for Sonae IM. "Their insights enable CISOs and their teams to effectively tackle cybersecurity challenges like never before, and we're proud to take part in the company's expansion at this early stage."
"The dark web represents an increasing challenge for large enterprises across all industries; this is especially true for financial services, manufacturers, critical infrastructure providers & governments",said Kevin Brown, Founder Partner of REV Venture Partners. "We are delighted to invest in Sixgill as they continue to assist organizations in proactively reducing risk vulnerabilities."
"We invested in the Sixgill team because we believe they deliver the first disruptive solution in years, for the overwhelming amount of information and the enormously complicated threat environment that exists today", saidZohar Rozenberg, VP Cyber Investments at ELRON."We are thrilled to continue partnering with Sixgill to deliver the best possible solution in a fast-growing cybersecurity market ."
Sonae IM, the technology investment arm of Sonae, invests in cybersecurity, retail and telecommunications technology companies, counting now 33 direct investments, encompassing stakes in companies from early stage to growth stage. Visit https://sonaeim.com/
About REV Venture Partners
REV Venture Partners is a global venture capital partnership, backed by one of the world's largest information and analytics companies, RELX. Our mission is to help build companies that can transform their markets through the application of data, technology and analytics. Visit http://rev.vc/
OurCrowd is a global venture investing platform that empowers institutions and individuals to invest and engage in emerging companies. With $1.4 billion of committed funding, and investments in 200 portfolio companies and 20 venture funds, OurCrowd offers access to its membership of 40,000 individual accredited and institutional investors, family offices, and venture capital partners from over 183 countries. To get involved, visit www.ourcrowd.com.
Elron is a leading early-stage investor committed to turning promising ideas into global industry leaders, with a proven track record of investments and successful M&As worldwide. Elron invests in medical devices, cyber security and IT.Since its establishment in 1962, Elron stands on the forefront of Israeli innovation. Visit https://www.elron.com/
About Terra Venture Partners
Terra Venture Partners invests in Israeli early stage startups that develop innovative products to fuel the digital transformation of traditional sectors creating positive impact on society. For more info, please visit our website: www.terravp.com
Sixgill Inc. is a market leader in deep and dark web cyber threat intelligence. Sixgill helps Fortune 500 companies, financial institutions, governments, and law enforcement agencies protect their finances, networks and reputations from cyberthreats that lurk in the deep, dark and surface webs. The advanced cyber threat intelligence platformautomates all phases of the intelligence cycle — collection, analysis and dissemination of data — providing organizations with unparalleled information and actionable insights to protect their various assets in the ever evolving cyber threatscape. To learn more, visit www.cybersixgill.com and follow us on Twitter: @cybersixgill and LinkedIn.