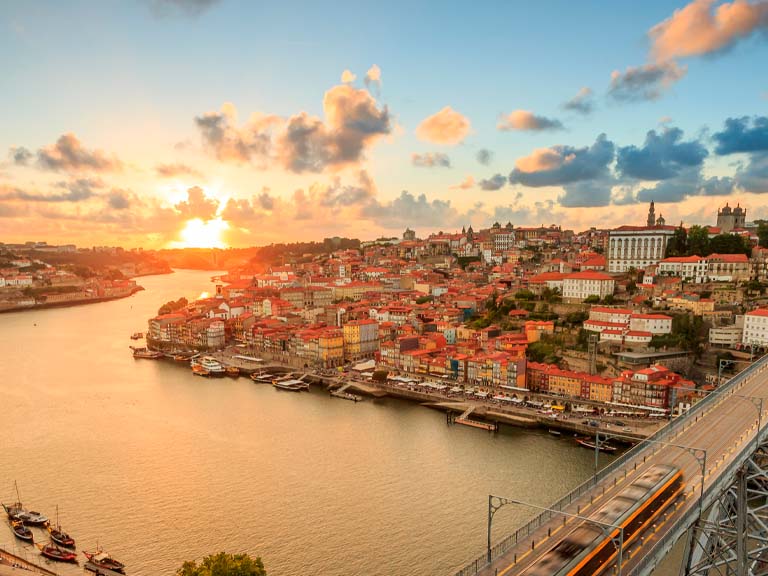 ScaleUp for Europe is coming to Porto, buckle up!
Did you ever feel you might have an interesting technological concept, a very strong team, the perfect business model, grab your first customers, and even managed to raise capital, but somehow it seems your business isn't growing as much as you would expect or you aren't sure of which next steps to take, in order to scale?
We, at Sonae IM, know (from our own experience) that one thing is to create a business and prove a concept, but an entirely different thing is actually to grow and sustainably scale the business, without letting your company die in the middle of the process.
It is hard, definitely hard.
One day you're working with a small team, taking the first steps in your brand new business, and in the next day you're suddenly overwhelmed with a list of management decisions that you have to implement in order to scale your business, and you aren't even sure you can do it (in the end of the day, who can be sure of anything?)
In order to help you finding the necessary resources and connections to effectively grow and scale your company, we'd like today to share with you a major event about entrepreneurship that will be happening the week of May 23th in Oporto, Portugal, called ScaleUp for Europe. Sonae IM will be there and is sponsoring this important event.
ScaleUp for Europe's mission is focused on the need for a new type of supporting platform for great companies that aren't finding the best ways to enter the "warp zone" of growth.
The event will be occurring during the 25th, 26th and 27th of May, and the first day will be totally free.
You may benefit from an exposure to the Future Internet Business Investment Forum, Global Investor Forum, and the European Trade Association for Business Angels (EBAN) training for Managers and Business Angels. You can check the agenda for the first day here.
We definitely recommend you visit the ScaleUp prices page in order to benefit from the EBAN's congress, amazing speakers experience and knowledge, with lots of opportunities to network and take your business to the next stage. For the second and third days, you can find the agenda here – day 2 and day 3.
Sonae IM won't miss this great event, what about you?
Sonae IM will not only be present as it will also be one of the main sponsors of the event, as ScaleUp for Europe is a good opportunity for you to find us and present your project to us.
Join us, don't miss this opportunity to share your business with people that might help you find the growth you're looking for.