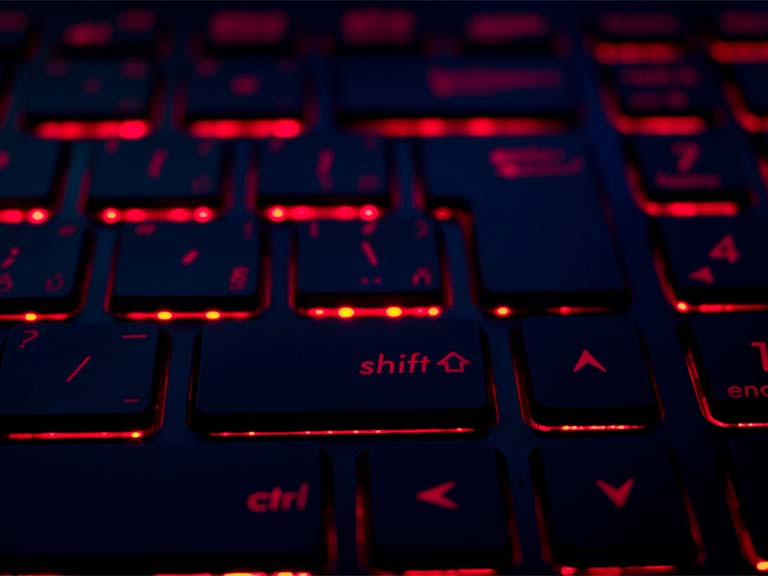 Weaveworks Raises $36 Million from AWS, Deutsche Telekom, Ericsson, Orange Ventures and Sonae IM to Accelerate Adoption of Kubernetes and Cloud Native Technologies in Enterprises and Telecoms
GitOps creator Weaveworks, Inc., today announced a $36.65 million Series C funding round led by some of the world's leading public cloud and telecommunications companies, including first-time investors Amazon Web Services (AWS), Ericsson, Orange Ventures, Sonae IM and Telekom Investment Pool (TIP). The round also includes follow-on investments from Accel, GV, and Redline Capital, bringing total funds raised to date to $60 million.
Weaveworks will use the fresh capital to enhance its GitOps-powered Kubernetes platform and accelerate market expansion, as enterprises and telecommunications companies demand massive scalability and speed of innovation for their cloud native applications.
According to Alexis Richardson, CEO of Weaveworks, investors have come together to invest in their vision for the future of Kubernetes and cloud native management technologies, powered by Weaveworks' GitOps:
"Our new funding from world-leaders in cloud and telecommunications, validates Weaveworks as the primary independent platform for cloud native applications. With two years of triple digit growth, we are seeing organizations of all sizes adopt GitOps – our breakthrough approach to automating operations, deployment and management of Kubernetes applications. Global 2000 companies are adopting Kubernetes everywhere, but finding they need more help. First, to enable developers, who each have their own applications based on different stacks. Second, to support and operate consistently at scale, without resorting to error prone scripts and manual interventions. With Weaveworks GitOps, enterprise developers have an on ramp and a standard operating model, delivering automation, policy compliance and security."
GitOps simplifies cloud native adoption and operations As enterprises and telecoms companies transform their legacy infrastructure by adopting cloud native, the need for massive scale using a reliable, secure and standards-based operating model has never been more pressing. Highly distributed 5G and edge deployments demand continuous updates and upgrades to match fast-changing market needs. "We know from our experience across various sectors that enterprises who are able to deliver software continuously, scalable and safely are outgrowing competition and unlocking innovation. Weaveworks attracted our attention as the originator of GitOps, a battle tested operating model for large scale implementations of Kubernetes across cloud, on premise and at the edge." Carlos Alberto Silva, Executive Board member, Sonae IM.
Weave Kubernetes Platform, recently named an innovator by IDC in the report, IDC Innovators: Tools Accelerating Platform-as-a-Service Value for Developers, 2020, directly answers this need with its automated Git-based configuration management system. Operations teams control, secure and audit each Kubernetes clusters configuration automating the rollout of a standardized self-service platform. Development teams then use GitOps to manage the full lifecycle of their applications, with guardrails in place to increase velocity and accelerate innovation for cloud, hybrid and edge deployments.
Weaveworks GitOps-powered Kubernetes Platform is built on open source and designed to work alongside Amazon Elastic Kubernetes Service (Amazon EKS), further simplifying the adoption of Kubernetes on AWS.
Kubernetes at Telecom scale Telecommunications companies looking to build out 5G networks at unprecedented scale are turning to Kubernetes and its ecosystem of cloud native tooling for the resilience, flexibility, and scalability it provides. Weaveworks GitOps is the solution for operational transformation and delivers operational efficiencies in cloud native 5G core networks.
Dr. Till Stenzel, Managing Director of Telekom Innovation Pool, Deutsche Telekom's strategic investment fund, said "Weaveworks GitOps approach is unique because it delivers a dynamic and agile method for operating applications with a strong foundation of security, reproducibility and auditability. We believe this will be attractive to enterprises and telecommunications companies as they need a consistent deployment framework for applications and infrastructure across their multiple on-premise and cloud environments."
Paul McNamara, VP of Corporate Development, of Ericsson "We are working with dozens of the world's largest communications service providers to deliver more sophisticated consumer services using containerized 5G services. We are investing in Weaveworks to accelerate the shift to software-defined services that work across data centers, cloud, hybrid cloud and edge environments."
Remi Prunier, Investment Manager, Orange Ventures, the venture capital fund of Orange, said "As global telecoms ramp up to deliver high-speed 5G applications and services, and enterprises build and operate cloud-native applications, the need for a reliable, secure and standards based operating model is more important than ever. GitOps is that operating model for large scale cloud native implementations across environments and serves as the backbone of the Weave Kubernetes Platform (WKP)."
Weaveworks helps teams adopt cloud native computing, managing cloud native infrastructure and applications quickly, reliably and at scale. The company helps infrastructure and platform teams build and operate their own Kubernetes application platform whether in the cloud, at the edge, or on-premise. Its products and solutions are community built and enterprise approved. Weaveworks was one of the first members of the Cloud Native Computing Foundation and is one of its top 10 contributors. For more information, visit weave.works.
Accel is a global venture capital firm that is the first partner to exceptional teams everywhere, from inception through all phases of private company growth. Arista, Atlassian, Braintree, Celonis, CrowdStrike, Deliveroo, DJI, Dropbox, Etsy, Facebook, Flipkart, Freshworks, Jet, Kayak, Lynda.com, Qualtrics, Rovio, Slack, Spotify, Supercell, Swiggy, Tenable, UiPath, and Venmo are among the companies the firm has backed over the past 35+ years. We help ambitious entrepreneurs build iconic global businesses. For more, visit www.accel.com or www.twitter.com/accel.
Ericsson enables communications service providers to capture the full value of connectivity. The company's portfolio spans Networks, Digital Services, Managed Services, and Emerging Business. It is designed to help our customers go digital, increase efficiency and find new revenue streams. Ericsson's innovation investments have delivered the benefits of mobility and mobile broadband to billions of people around the world. Ericsson stock is listed on Nasdaq Stockholm and on Nasdaq New York. www.ericsson.com